Hey guys, tis V0iD from way back. A decent portion of you i know very well and figured id come say hi since i just started playin again, HOW HAVE YOU ALL BEEN?!
Life's just a time and a place
---
Posts: 1854
Joined: Mon Aug 07, 2006 11:56 pm
Xfire: fragnader2
America's Army 32 Digit GUID: C02FE49BEFD84FF13D5A8DB618AEEDB5
Location: USA
Contact:
Dude i think i know you but its been so long lol
---
Major
Posts: 2772
Joined: Sat May 20, 2006 7:05 pm
Xfire: hhroadkk
Location: Catching a Shark off of Amity Island's Coast
oh shit, whats up my ninja?!
---
Posts: 4337
Joined: Fri Feb 17, 2006 11:41 am
Contact:
Hey Void, how's it going? heh.
---
OMFG OMFG OMFG
I might play now.
lol, jk ill never start playing again
---
Posts: 1557
Joined: Sun Feb 12, 2006 6:20 pm
Location: space
Contact:
Chase. :]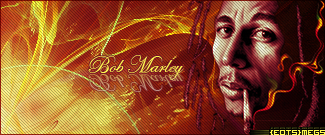 ---
Yes of all the ones who posted, i for sure remember you all lol. I was leaving about the time you were joining frag. Tristan you should definitely start playing again man. God i seriously miss talking with you guys and Megan
, but anyway i hope to see you guys on in the near future. ttys
V0iD / / Chase
Life's just a time and a place
---
Enlisted Member
Posts: 889
Joined: Thu Feb 16, 2006 5:18 pm
Location: Canada
ZOMGS!!! VOIIIIIIIIID!!!!
---